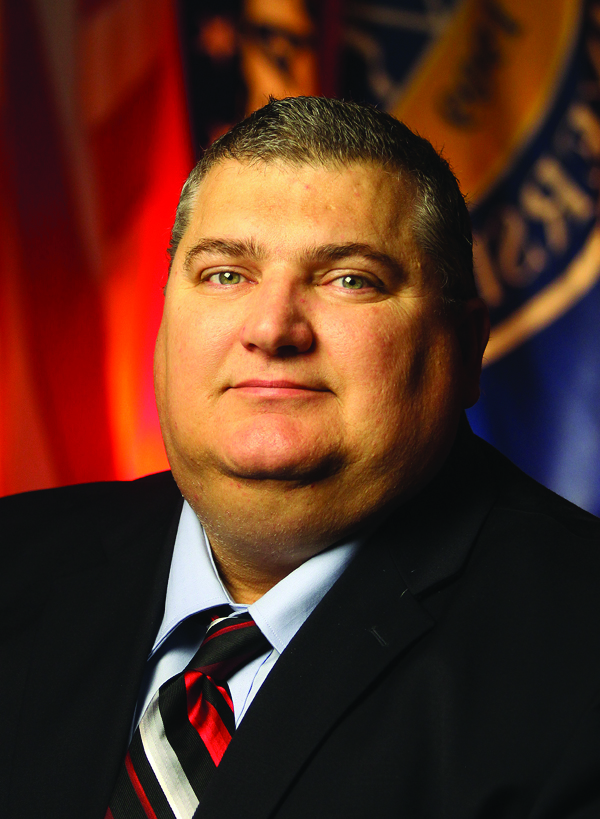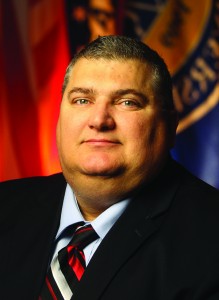 Southern Arkansas University Dean of the College of Science and Technology Dr. Scott McKay was recently honored at the Ark-La-Tex 2013 Annual Achievement Awards for Excellence in Technology for his research and laboratory contributions to energy and fuels technology.
McKay's work was highlighted for its possibilities for pollution reduction and potential green effect consumption at an awards ceremony sponsored by The Coordinating & Development Corporation, of which Columbia County and Magnolia are members. More than 200 leaders, dignitaries and elected officials attended the ceremony on September 12, 2013, in Natchitoches, La.
McKay also serves as the SAU Natural Resource Research Center's head of research operations and a professor in the Chemistry department.
He has overseen the NRRC's certification by the Arkansas Department of Environmental Quality for water testing, which has made the facility one of only a few in Arkansas that is able to compete for federal and state water and soil testing grants and contracts. He also recently announced an expansion of the NRRC's services to include consulting and research in engineering simulation, 3-D printing and information assurance and security services.
T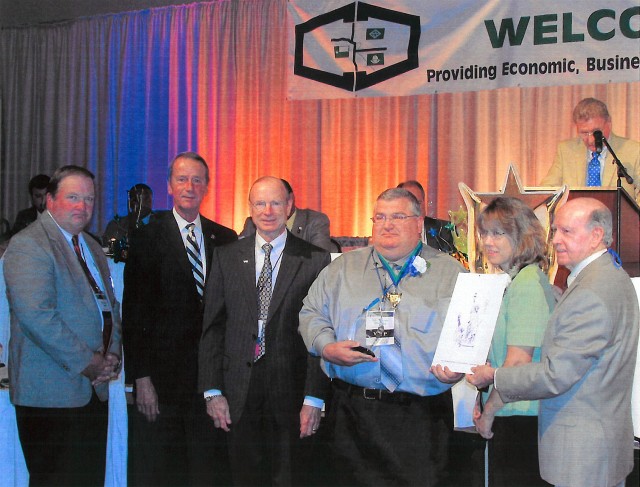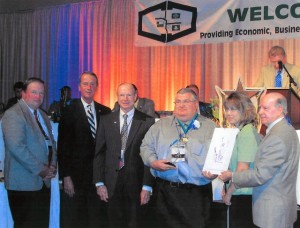 he NRRC is an approximately 3,000 square-foot facility on the SAU campus behind the Science Center. The center was funded jointly by SAU and a grant from the Department of Commerce through the Arkansas Economic Development Administration. It was completed in 2010. The NRRC consists of several separate laboratories and is thoroughly equipped with state-of-the-art analytical instrumentation. To find out more, visit the NRRC page.
McKay joined the SAU family in 2011, after serving as the chair and professor of chemistry at the University of Central Missouri and director and founder of the Center for Alternative Fuels and Environmental Science. Prior to that, he was an assistant professor of chemistry at Lincoln Memorial University and postdoctoral associate at the University of Alabama, studying in the area of crystal engineering. He also served as a visiting scientist at Lehigh University, where he researched industrial processes of dyes. He has bachelor's degrees in chemistry and geology from Eastern Kentucky University, a master's degree in analytical chemistry from EKU and a Ph.D. in organic chemistry from The Florida Institute of Technology in Melbourne, Fl.
The Coordinating & Development Corporation is the Economic Development Authority for the Ark-La-Tex and represents 10 parishes in Northwest Louisiana, 11 counties in Northeast Louisiana and five counties in Southwest Arkansas. CDC's overall mission is to deliver projects, activities, services and financing through economic development initiatives which lead to both a better quality of life and standard of living for all citizens of the Ark-La-Tex Region.