The Southern Arkansas University Fall Commencement ceremonies are scheduled for December 13, 2013, at the W.T. Watson Athletic Center.
The first commencement ceremony is set for 5:30 p.m., during which the School of Graduate Studies and the College of Liberal and Performing Arts will celebrate their respective candidates for graduation. Later at 7 p.m., candidates for graduation from the College of Business, the College of Education and the College of Science and Technology will be recognized.
Steven Ochs, the 2013 SAU Honor Professor, will be the speaker at both ceremonies.
The School of Graduate Studies will be hooding 35 graduate student candidates. The growing Master of Business Administration program is responsible for 14 of the graduate candidates. The MBA program at SAU hopes to continue to expand as it is one of the graduate programs that can be taken online or in-class. It was also recently honored with the distinction of being the most affordable accredited online MBA program in the U.S. by OnlineU.org.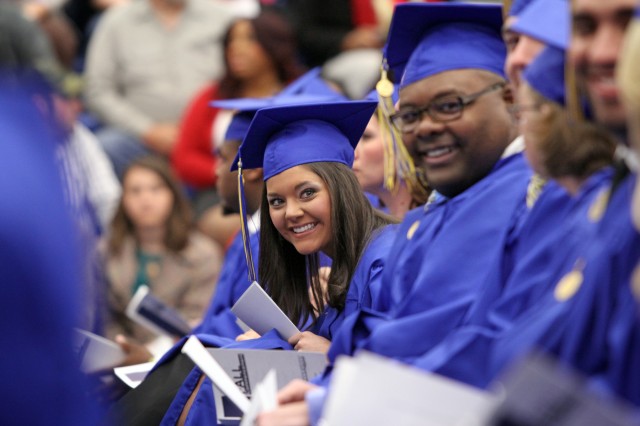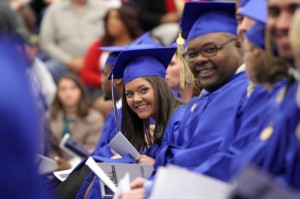 A total of 91 undergraduate candidates will be recognized from the four colleges at SAU. Of the 91, an impressive 25 will be graduating with honors.
Ochs is nationally recognized as a fine artist within the decorative concrete industry, but is known around campus for challenging students year after year and for being passionate about student success. He teaches ceramics, 3D design, both basic and advanced digital photography.
Ochs received his Bachelor of Arts degree from Eastern Illinois University, a Master of Arts from the University of Illinois and his Master of Fine Arts from Ohio University. He and his wife, Kerri, reside in Magnolia.
For more information about SAU's Complete College Experience, visit www.SAUmag.edu.