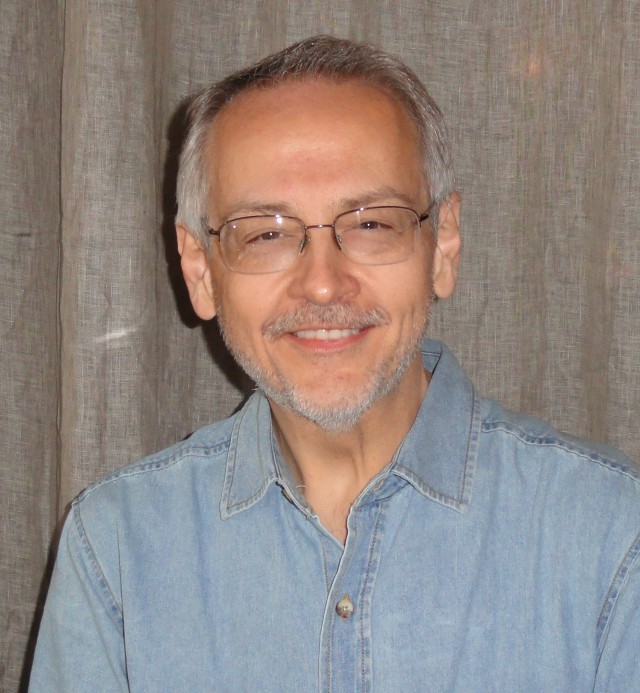 James E. Reppert, associate professor of mass communication at Southern Arkansas University, recently received the President's Award for Outstanding Scholarship in Mass Media Studies from the Kentucky Communication Association at its annual convention.
The convention was held September 20-21 at Dale Hollow Lake State Resort Park in Burkesville, Ky.
Reppert was cited for teaching and research innovations in mass media. He uses Twitter, Facebook and RebelMouse to disseminate course readings and research activities. Transparency and accountability of student work are stressed, with assignments from junior-senior level courses curated on Reppert's Google website.
"This allows students to create ongoing digital portfolios for inspection by prospective employers or graduate school faculty, in addition to marketing themselves before graduation," said Reppert.
Earlier this year, Reppert was one of 40 media educators from across the country competitively selected for participation in the International Radio and Television Society Foundation Faculty Seminar. This event was held concurrently with the International Consumer Electronics Show, in Las Vegas, Nev.
Reppert received the 2009-10 Presidential Award for Communication Excellence from the Kentucky Communication Association for career achievements in teaching, scholarship, and service. He is a two-time KCA Teacher of the Year (2000-01 and 2006-07), Scholar of the Year (1997-98) and Undergraduate Mentor of the Year (2007-08), the first out-of-state educator to receive each award.
Reppert has made more than 140 presentations at regional and national conventions of professional associations. He has served as a manuscript reviewer for 24 college textbooks in mass communication, journalism and speech, and has been selected to participate in 23 faculty media seminars.
A member of the SAU faculty since 1987, Reppert holds a bachelor's degree in university studies from North Dakota State University and a master's degree in communication studies from the University of Nevada, Las Vegas. He is a graduate of Brown Institute (now Brown College) in Minneapolis in radio-television broadcasting and acquired a First Class License from the Federal Communications Commission.