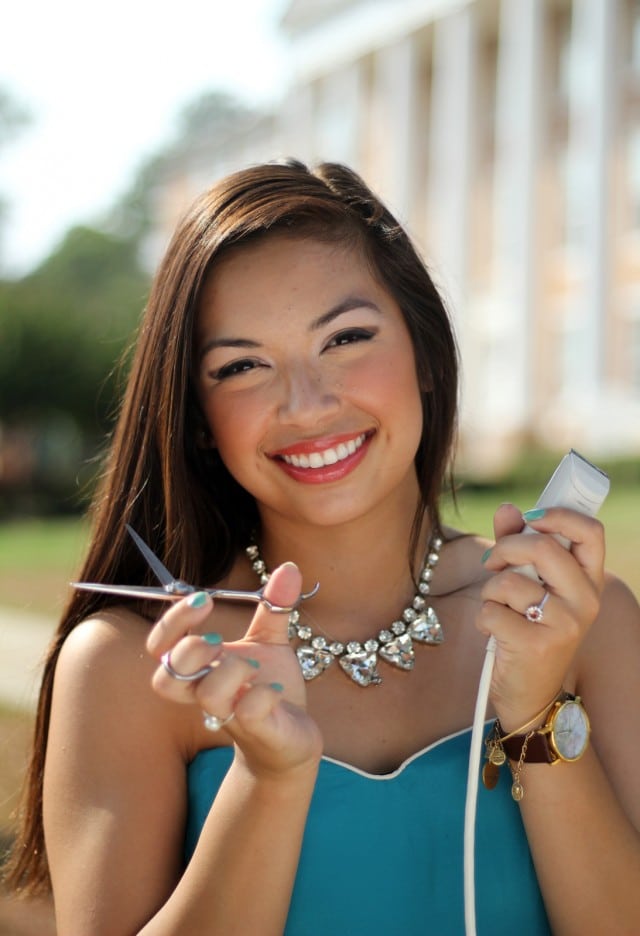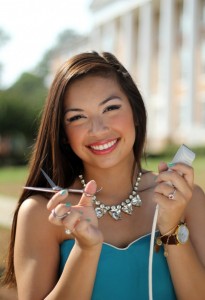 Southern Arkansas University Phi Mu sorority member Marissa Aranda still is not getting nervous about shaving her head for childhood cancer awareness, even though the sorority is nearing their fundraising goal and the shaving is taking place Saturday.
Aranda's long brown locks are on the line. Her head will be shaved at 1 p.m. Saturday at the Riverfront Park just west of the Junction Bridge in downtown Little Rock if her sorority sisters in Magnolia and the Greater Little Rock Alumnae Chapter of Phi Mu are able to raise less than $1,000 more to reach their $7,500 goal.
"It's exciting! SAU and the surrounding communities have really come together and words truly can't explain how thankful I am for that," said Aranda.
She said that she has not been styling it any more than normal in anticipation of it being gone. She is planning a deep conditioning for Friday night, however.
Both the hair and the money raised will be donated to childhood cancer in honor of two Arkansas boys who have battled cancer most of their short lives – Creed Foster, 5, of Nashville, Ark., and Elijah Talley, 12, of Little Rock.
Elijah and his mother will be in attendance for Aranda's brave "head shaving for a cause" event. Unfortunately, Creed will not be able to be there as he was recently readmitted into Arkansas Children's Hospital. He is still in remission from acute lymphoblastic leukemia.
Creed's struggles have really hit close to home for the Phi Mu group as one of their own, Presley Pennington, is Creed's sister.
Donations are still needed for the group to reach their goal. A direct online donation link can be found at http://fundrazr.com/campaigns/ab07b. The group also has a Facebook Event: "Shaving for a Cause: Childhood Cancer Awareness" at https://www.facebook.com/events/379462115515996/.
All proceeds will be donated to Children's Miracle Network and to the American Childhood Cancer Organization of Arkansas in honor of Creed and Elijah.