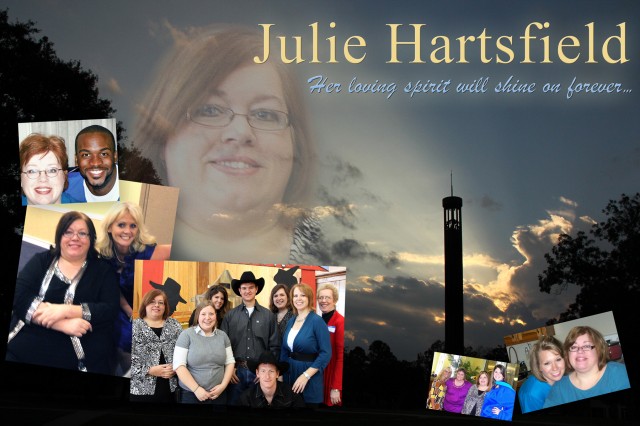 In response to the tragic loss of Julie Hartsfield, Dana Hill and Autumn Hartsfield, the Southern Arkansas University chapter of Psi Chi is sponsoring a domestic violence awareness walk at 5 p.m. on Tuesday, October 22.
The walk will begin at the SAU Wharton Nursing building in honor and to remember Hartsfield, a graduate of the SAU nursing program. Sign up for the walk begins at 4 p.m. Purple is the awareness color of domestic violence, so participants are encouraged to wear purple. Participants will then walk to the SAU Welcome Center, where Hartsfield worked at the Office of Alumni Relations.
To honor and remember Autumn Hartsfield, who was nine when her life was cut short, walkers are asked to bring something for a child – a small toy, book, socks or underwear. These items will be donated to the Women's Crisis Center of South Arkansas (WCCSA). Wendy Dumas, WCCSA executive director, will be on hand to receive the remembrances.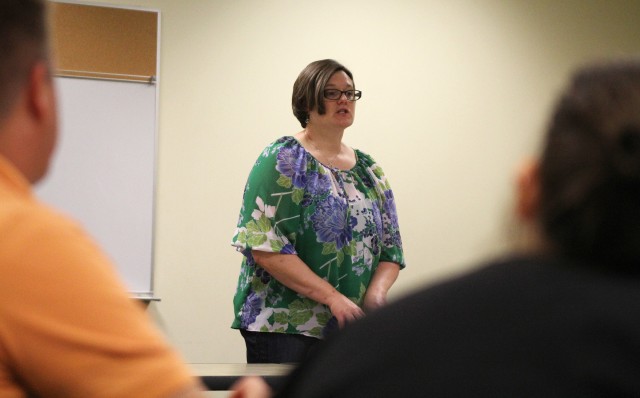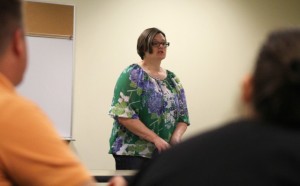 Dumas visited SAU twice in September to provide training about relationship violence to volunteers, which included SAU faculty, staff, students and community members. These representatives were then disbursed to share their knowledge with Freshman Seminar classes during October – Domestic Violence Awareness Month. Other classes and organizations across campus are also encouraged to schedule a visit from a representative.
"Domestic violence became very personal when we lost Julie," said Dr. Deborah Wilson, associate professor of psychology and interim chair of the Department of Behavioral and Social Sciences at SAU. "This awareness initiative is our way to show she's not forgotten and we are proactive about educating others about domestic violence."
Wilson said that relationship violence is highest among people who are between 16 and 25 years old.
"We want to educate people about what it looks like, its dangers, safety plans, and resources," said Wilson. "And if students have or notice others who are facing these problems, they will know who to go to on campus."
Psi Chi is the International Honor Society in Psychology, and is active with service projects such as this year's domestic violence initiative. Wilson said she hopes the remembrance and domestic violence awareness training will be something that will continue every year on SAU's campus.
For more information, contact Wilson at djwilson@saumag.edu.