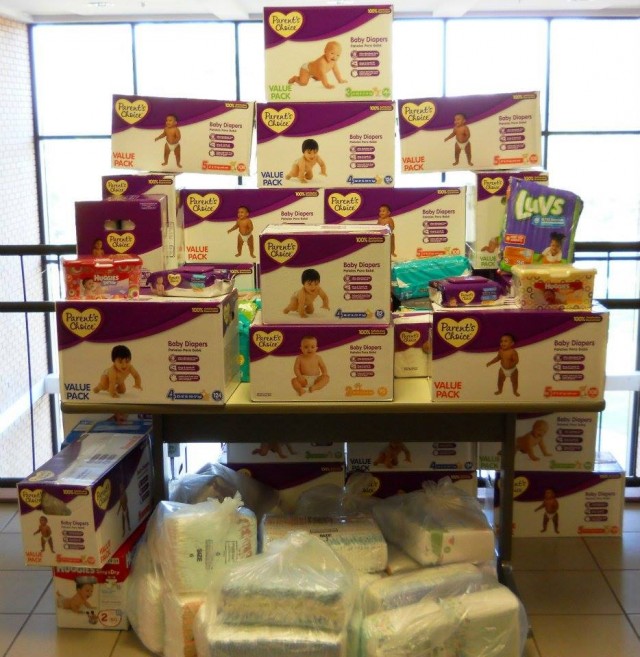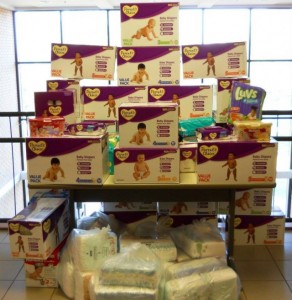 Phi Beta Lambda of Southern Arkansas University's College of Business is holding a diaper drive this month, which culminates with a Diaper Drop-off Day on October 23 from 10:30 a.m. to 1:30 p.m. in the SAU Reynolds Center Plaza.
The goal for this year's drive is to collect at least 6,000 diapers. The diapers collected will go toward families in Columbia County through the Arkansas Diaper Depot.
"This is the third year we've sponsored a diaper drive," said Traci Hughes, instructor in the College of Business and PBL advisor. "The reason for the drive is to get diapers to people who really need them."
During the drop-off day, several activities have been planned, according to Hughes, including a routine by the members of the SAU Cheerleaders and a popular Greek fraternity's step group.
One Arkansas child is born into poverty every 47 minutes, according to the Children's Defense Fund. Families struggling to provide food and necessities are often forced to choose between buying food and purchasing diapers for their infants.
For more than 30 years, the Arkansas Rice Depot has been working to alleviate hunger in Arkansas. The largest statewide food bank, Arkansas Rice Depot distributes more than 8 million pounds of food a year to hungry Arkansans. In 2010, Arkansas Rice Depot developed the Arkansas Diaper Depot, aimed at providing struggling mothers, families and their infants much needed diapers. The Diaper Depot has distribution points in each of Arkansas' 75 counties.
Four years ago, SAU PBL was the first non-profit student service organization in the state to hold an organized Diaper Drive benefiting the Arkansas Diaper Depot.
Phi Beta Lambda is the post-secondary division of Future Business Leaders of America. Membership is open to all interested students and professionals. For more information about PBL at SAU, contact the SAU-PBL chapter at (870) 235-4298 or visit https://web.saumag.edu/business/. PBL will not be distributing any of the collected diapers, as this will be done through the Arkansas Diaper Depot. Please contact the Arkansas Rice Depot to find out when and where the Arkansas Diaper Deport distributes diapers in Columbia County.
###