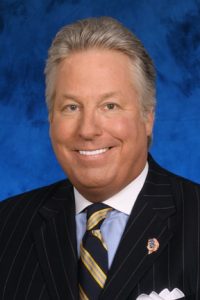 Tobin Smith, FOX News business analyst and New York Times best-selling author, will be the 2012 Murphy Lecture speaker. The event is scheduled from 10:30 a.m. to 12 p.m. Thursday, Nov. 8 in Harton Theater on the Southern Arkansas University Campus.
Smith's lecture topic will be "Lead, Follow or Get Out of the Way," and is sponsored by the Murphy Oil Corporation and the SAU College of Business.
For more information contact Becki Talley at (870) 235-4300.