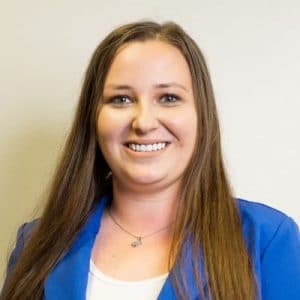 Florence Meadors joined the Southern Arkansas University ASBTDC as a business consultant in September 2021. She previously served the area as a community and economic developer for the local planning district. In this role she secured grant funds for south Arkansas municipalities and is well-informed about economic development activities in the region.
Florence is a graduate of SAU, earning her bachelor's in political science with a minor in business in 2015.
Meadors has a strong background in retail as well as social media marketing. She is a former social media influencer and social media manager, directing numerous influencers and businesses.