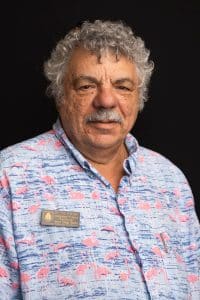 Edward P. Kardas is full professor of psychology and began working at SAU in 1980. He did his graduate work at LSU and his undergraduate work at Johns Hopkins University and the University of Baltimore. He was an undergraduate for six years (three bad years and three good years) and received a grade of C in general psychology in the Spring of 1968. Kardas also taught at LSU-Eunice and the University of Wisconsin-Milwaukee. His professional interests revolve around teaching with technology, writing textbooks, and service to the Southwestern Psychological Association.
Since 2009, Kardas has served as the Director of the SAU Honors College. The College serves students with serious academic interests through special classes, student research, and extramural educational opportunities. Students interested in joining the Honors College should contact him. Selection is made via: a global assessment of academic potential. We examine ACT scores, high school GPA, required submitted essays, letters of recommendation and other relevant information. Current SAU students who have earned at least a 3.5 GPA may petition the Honors College for admission.
He is married (27 years!) to the former Julie McCuller of Texarkana and they have three children ranging in age from 18 to 24 years of age. Kardas likes to play golf whenever possible and likes to pistol target shoot, mostly with revolvers.