Supplemental Instruction is a series of weekly group review sessions for students taking historically difficult courses. At each session students are guided through the class material by a SI leader, a competent student possessing at least an overall 3.0 GPA who has been recommended by the SAU faculty and who has previously made an A or B in the subject under that instructor.
Matt Grant awarded SAU SI scholarship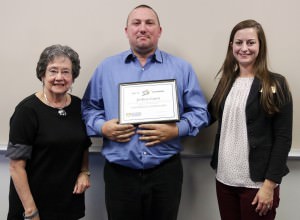 Matt Grant was recently announced as the seventh recipient of the Supplemental Instruction Scholarship at Southern Arkansas University. This scholarship is awarded to an outstanding SI leader each semester in honor of Dr. Bob Terry, retired professor of English, who started the SAU SI program in the early 1990's.