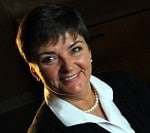 Dr. Deborah Wilson
Associate Professor of Psychology / Interim Chair, Dept. of Behavioral & Social Sciences
Address
P.O. Box 9293
Building/Office: Peace (PCE) 114
Slot Number: 51
Dr. Deborah Wilson (2003) currently serves as interim chair of Behavioral and Social Sciences, is an associate professor of psychology, and a graduate faculty member. She is a 1992 graduate of the University of Central Arkansas, MS in Counseling Psychology and is a 2012 graduate of Walden University, PhD in Educational Psychology. In 1993, Wilson was licensed with the Arkansas Psychology Board as a psychological examiner and is now licensed with independent practitioner status. Prior to SAU, she was professionally employed as a community mental health counselor, as a psychoeducational examiner for 17 area public schools, and as an adjunct psychology instructor for SAU. Dr. Wilson serves as sponsor of SAU's Psi Chi chapter, board chair of the Women's Crisis Center of South Arkansas, and board member of F.A.C.T in Union county. Research interests include studying children's issues including disproportional placement of African Americans in special education, relationship violence, and mental health issues of public school students.
Some of Dr. Wilson's research presentations include:Wilson, D., & Green, M. (2013). Working with divorcing couples: The heightened risk of intimate partner violence. Presented at the Mental Health Council of Arkansas 41
st
Behavioral Health Institute. Hot Springs, Arkansas.Gass, W., & Wilson, D. (2013). "You can run, but you can't hide": Exploring prevalence and type of stalking behaviors. Presentation at the North Louisiana Behavioral and Social Sciences conference. Ruston, Louisiana.Wilson, D., & Townes, K. (2013). Relationship violence and its effects: Infancy through adolescence. Presentation at the Society for Personality and Social Psychology conference. New Orleans, Louisiana.
Wilson, D., Gray, D., O'Neal, K., & Ziegler, J. (2012). Everything you always wanted to know about SPSS but were afraid to ask: Maximizing the honors experience in a contract statistics course. Panel presentation at the National Collegiate Honors Council in Boston, Massachusetts
Wilson, D., & Kardas, E. (2012). The utility of the Non-Cognitive Questionnaire in Honors College admissions and retention: A Three-Year Study. Research presentation at the National Collegiate Honors Council in Boston, Massachusetts
Wilson, D. (2012). An evaluative case study of Response to Intervention in the disproportional placement of African Americans in special education. Individual paper presentation at the APA Division 45 conference in Ann Arbor, Michigan
Kardas, E. P., & Wilson, D. (2011). Using the Non-Cognitive Questionnaire in honors college   admissions and retention: A two-year study. Panel presentation at the National Collegiate Honors Council in Phoenix, Arizona
Kardas, E. P., & Wilson, D.  (2010). Optimizing admission decisions in Honors College by adding the Non-Cognitive Questionnaire (NCQ) to traditional academic measures. Poster at the National Collegiate Honors Council Conference in Kansas City, Missouri
Wilson, D.  (2010). Transitioning special needs preschool children to kindergarten: Comparing WPPSI-III and WISC-IV scores. Individual paper presentation at the Southwestern Psychological Association in Dallas, Texas
Wilson, D. (2010).  The contributing factors of student self-concept and intelligence tests in the disproportional placement of African Americans in special education. Individual paper presentation at the American Association of Blacks in Higher Education in Atlanta, Georgia
Christensen, C., & Wilson, D. (2009).  Independently engaged faculty: Appending the service-learning pedagogy of access and success. Symposium presentation at the Gulf-South Conference on Engagement in Baton Rouge, Louisiana