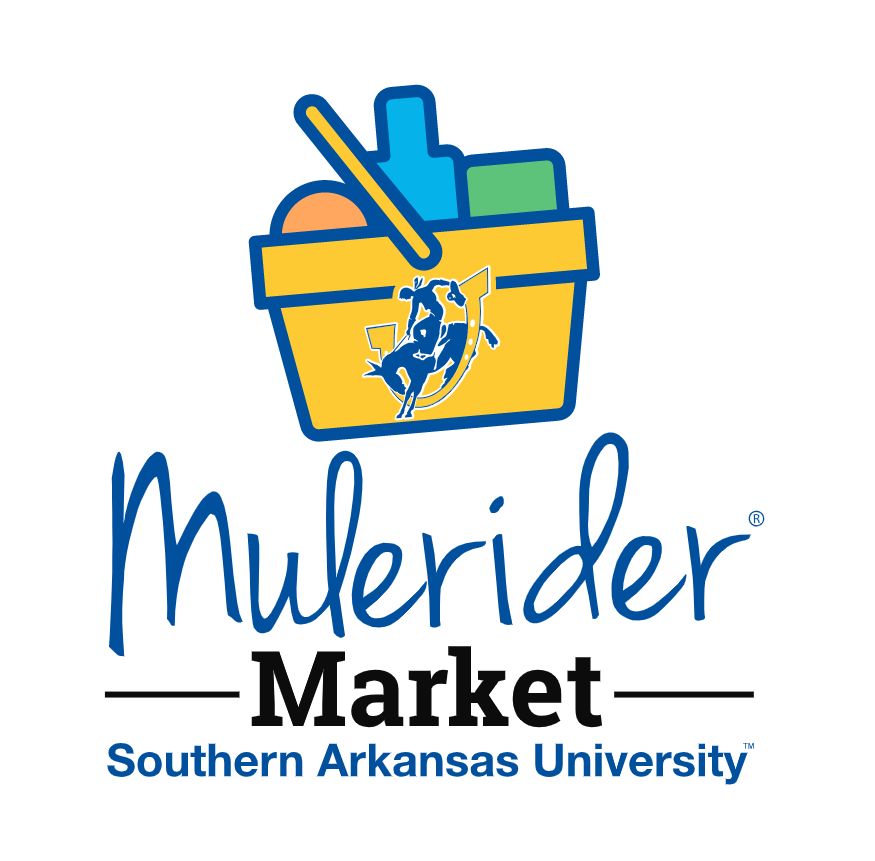 About The Mulerider Market
The Mulerider Market is a resource available to all current SAU students who are in need of food, school supplies, or personal hygiene items. Students can come by the Mulerider Market in the Reynolds Center to pick out the items they need, or they can complete an online order for later pick up. Anyone who submits an order online will receive an email when it is ready for pick up during operating hours.
General Mulerider Market Policies
Must present valid SAU ID
1 food package per week per student
Maximum of 15 items per package
Maximum of 5 of the same item per package.
HOURS OF OPERATION
Mondays: 10 a.m. – 3 p.m.
Thursdays: 10 a.m – 3 p.m.
LOCATION
Reynolds Center 107A
The Mulerider Market relies heavily on donations to stock our shelves. Physical contributions can be dropped off any time Monday through Thursday 8:00 a.m. to 4:30 p.m. in the Reynolds center office 101E, or you can deliver your donation directly to the Mulerider Market during our operating hours. If you are more interested in donating monetarily, learn how to make your own gift by following this link. We greatly appreciate any donations, and please know that your generosity does not go unnoticed!
Hygiene
Shampoo
Conditioner
Body Wash
Deodorant 
Toothpaste
Toothbrush
Mouthwash
Food
Canned Items
Canned Fruit/Fruit Cups
Canned Beans
Canned Vegetables 
Canned Soups
 Quick Meals
Ramen Noodles (Packages or Cups)
Oatmeal Packages
Macaroni and Cheese
Microwavable Meals (Compleats or Chef Boyardee Products)
Snacks
Salty Snacks (Chips, Pretzels, Popcorn, Trail Mix, etc.)
Sweet Snacks (Poptarts, Cookies, Granola Bars, etc.)
School Supplies
Pencils
Pens
Planners
Notebooks
Binders
Folders
Sticky Notes