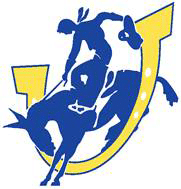 MAGNOLIA – Southern Arkansas University is currently completing repairs and structural reinforcements to the aquatic area of the W.T. Watson Athletic Center.  Structural problems with the laminated beams in the SAU Aquatic Center have recently been discovered.  Structural engineers and contractors will reinforce the areas that have been compromised.
Out of an abundance of caution, SAU was requested to refrain from hosting events in the Watson Athletic Center until the aquatic area is stabilized.  Monday evening's basketball games against the University of Arkansas at Monticello will take place in Panther Arena at Magnolia High School.
Unfortunately, the necessary reinforcements to the pool area will render it inoperable and make it necessary to permanently close the SAU Aquatic Center.
Follow Mulerider Athletics at www.muleriderathletics.com for information regarding upcoming athletic events.