AROUND CAMPUS
 A campus-wide energy efficiency initiative is about to be put into place. Start thinking of ways your department can cut down on energy consumption: turn off your computers at the end of the day, turn off lights when you leave the room, turn off printers and other electronics that are not in use, and turn off your heater/air conditioner at the end of the day.
Only two students in the fall were reported as having missed classes and subsequently had to return portions of their financial aid. Great job, SAU faculty and staff, on instilling to students the importance of attending class and for recording attendance in your classes!
Digital purchase orders are coming soon! System implementation is scheduled for February and training is set for March.
Jan Duke, chair of the Department of Behavioral and Social Sciences, has decided to retire at the end of this fiscal year in June. We wish him well in retirement and congratulate Dr. Deborah Wilson, who will take over as chair of the department on July 1.
Jason Martisek, of SAU International Student Services, is gearing up for a recruiting trip to India on January 30. He is taking two suitcases packed full of SAU promotional materials, and is hoping to use his carry-on for clothes and personal items.
The SAU cheerleading squad has been invited for an all-expenses paid trip to march in two Mardi Gras parades with other university cheerleaders in Alexandria, Louisiana. The parades scheduled are The Classic Cars and College Cheerleaders Parade for Friday, Feb. 8, and the Children's Parade for that Saturday.
CONGRATULATIONS
 Laurie Burks is proud to announce the birth of her granddaughter, Adalyn Enzley, born on Monday, January 21, 2013, at 9:18 a.m. Adalyn was 7 lbs. 3 oz. and 20 in. Laurie reports that mom, Whitney, and Adalyn are doing wonderfully.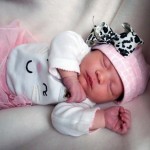 Aftan Bryant McLain (SAU B.S., 2011, and M.Ed., 2012) and her husband, Sumner, would like to announce the birth their of daughter, Madeline Belle McLain. Madeline was born 1/31/12 and weighed 8 lb. 3 oz. Proud grandmother is Dr. Carla Bryant of the College of Education.
UPCOMING EVENTS
 January 25

Dedication of the SAU Agriculture Center

Noon – 12:30 p.m. – Dedication Ceremony in the Grand Hall of the Reynolds Center. Immediately following will be an Open House at the Agriculture Center.
Subway sandwiches and refreshments will be available.

February 26, 27, and 28
"Lucky Stiff"

SAU theatre production, a musical comedy, with a 7 p.m. curtain time at Harton Theatre.
Students, faculty, and staff – $3; general admission – $5
MISS AN EVENT?
SEE THE PHOTOS…Martin Luther King, Jr. Day 2013 (21 photos)
The Mulerider Diary is a product of the SAU Communications Center.
It is produced to help keep faculty and staff at SAU informed about all of the exciting things taking place around campus.
If you have any suggestions or submissions, please e-mail them to diary@saumag.edu.