AROUND CAMPUS
The Residence Hall Association and the Housing Office would like to thank all those faculty and staff who made or gave money for desserts for the 11th Annual RHA Turkey Dinner held on November 15 at the First United Methodist Church. More than 300 people, including 67 children, were fed a full Thanksgiving meal.
The Arkansas Department of Human Services' publication, "The Economic Impact of Arkansas Volunteers" was also recently published, and SAU has a good showing with 27,146 volunteer hours logged during 2011 from 1,238 volunteers with a savings of $773,000.
The 2011-12 Mulerider Yearbooks have arrived and are being distributed at the information desk in the Reynolds Center. They are FREE for faculty, staff, and students. This year's book is 231 pages of full-color photos and text about the great year last year and the Muleriders who continue to "Carry the Flame."
The students, faculty, and staff of SAU sent a total of 300 Christmas cards to soldiers deployed overseas through the "Cards of Caring" project on campus and Operation Gratitude.
A quick look at:
CONSTRUCTION
Future home of Financial Aid on the third floor of Overstreet. Goal is to complete by April 2013.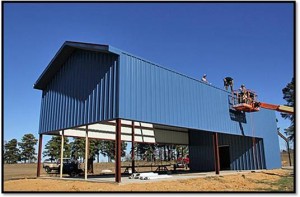 New pavilion at the University Village.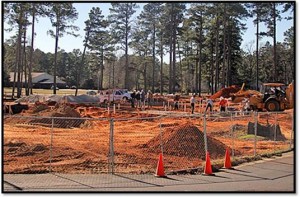 Foundation work on new apartment building at University Village.
Construction is expected to be completed by Fall 2013.
CONGRATULATIONS
Jana Walker delivered twin babies Wednesday, December 12, 2012. One was a boy, 6'13", and the other a girl, 6'5". All are doing well.
CAMPUS AND COMMUNITY INVOLVEMENT
Now until December 19
Stop in to the Community Offices in the Reynolds Center and adopt angels from the Columbia County Angel Tree as hundreds of angels are still available. Also, donations of money, time, or wrapping supplies are welcomed. For more information, contact Dr. Shannin Schroeder at 870-235-4211.
November 19 – December 14
Check out the new SAU Community Involvement website at https://web.saumag.edu/community/.
Community Involvement is at the heart of SAU's Complete College Experience, and it is evident as SAU is the only university in Arkansas to be on the President's Community Service Honor Roll with Distinction.
UPCOMING EVENTS
 December 14
 December 21

Payday!
Next payday is January 31, 2013, so budget wisely.

January 7 – 8

Late registration and Advising

January 9
January 21

Martin Luther King, Jr. Day

January 25

Dedication of the SAU Agriculture Center
Noon – 12:30 p.m. – Dedication Ceremony in the Grand Hall of the Reynolds Center. Immediately following will be an Open House at the Agriculture Center.
Subway sandwiches and refreshments will be available.
MISS AN EVENT?
SEE THE PHOTOS or VIDEO…
Magnolia Christmas Parade and SAU Celebration of Lights (26 photos)
Silent Night at the Men's Basketball game (3:15 video; was featured on KATV sports Monday night)
Feeding Frenzy 12-11-12 (22 photos)
The Mulerider Diary is a product of the SAU Communications Center.
It is produced to help keep faculty and staff at SAU informed about all of the exciting things taking place around campus.
If you have any suggestions or submissions, please e-mail them to diary@saumag.edu.