Submit an event for inclusion on the calendar by clicking the green button to the left. By submitting an event, you agree to the terms of the
Event Calendar Policy
. If you have any questions or concerns regarding the event submission process or policies, please contact the web office at
jdjenkins@saumag.edu
.

Jeopardy/Team Study Finals Night
November 27, 2018 @ 6:00 pm

-

10:00 pm

Free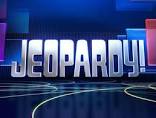 Team Study, Student Activities, Student Support Services (SI and tutoring), and the Writing Center are hosting a campus-wide Jeopardy game on Tuesday, November 27, from 6:00-7:00 p.m. in DWR Grand Hall. Bring your student or digital ID to scan in from 5:45 to 6:00 p.m. Get a ticket for the Jeopardy team drawing. Get a ticket for door prizes! Students of three composing four teams will be drawn for the game. This semester standard Jeopardy questions will be asked. Two games will be played, and the members of the winning teams will win great prizes! After the game, students are invited to stay and study until 10:00 p.m. for final exams with the help of SAU Faculty, Team Study PACs, SI leaders, tutors, and Writing Center Consultants. Free pizza will start at 7:00 p.m. for as long as it lasts! Bring your own water or soda. Tickets for door prizes will be drawn every 15 minutes! Must be present to win! Questions? Contact Lavana Kindle, SI Coordinator, at ljkindle@saumag.edu.