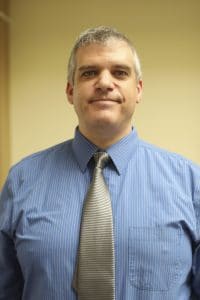 A native of Cleveland, Ohio, Dr. Paul T. Schrader began his career as an Assistant Professor of Mathematics for the Department of Mathematics and Computer Science at Southern Arkansas University (SAU) in 2018. He obtained his PhD in mathematics from Bowling Green State University in 2018, specializing in algebra, where he was a teaching assistant for five years. His Master's degree and Bachelor's degree in mathematics where both obtained from Cleveland State University in 2013 and 2011 respectively.
Dr. Schrader's research interests are in topological data analysis (TDA), the mathematical structures involved in machine learning (ML) and deep neural networks (DNN), the applications of generalized algebraic structures to computer/data science, and category theory. Some of his current research involves group theoretical approaches to neural network architectures, and, applications of TDA in the detection and classification of malware, multimodal data fusion techniques (via a U.S. Air Force fellowship), neurobiology, and DNN.
Paul is a strong proponent for education reform in mathematics and is working closely with other current faculty on several future initiatives involving the university and community outreach. His teaching methodologies include the synthesis of meaningful technologies with effective novel and classical pedagogies. He is involved in the SAU Math Club and taught high school mathematics in the 2019-2020 and 2020-2021 academic years for the SAU Upward Bound program.