Certificate / Endorsement
Undergraduate
Those planning to coach must qualify for an endorsement in coaching. The State Department of Education requirements for coaching licensure (endorsement) include holding a certificate to teach high school physical education or holding, or being eligible to hold, the standard six-year licensure and meeting the requirements listed.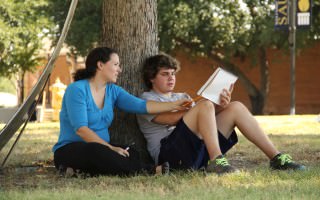 Major
Minor
Undergraduate
A degree in communication design gives students hands-on experience in graphic design for print and other mediums. Students enrolled in communication design will be able to experience new digital formats for print as well as web and mobile design for the corporate and advertising community. They also learn motion design for web, cable and broadband television. Learning Goals Students will be able… Read More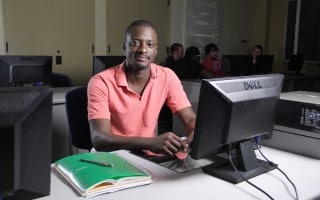 Major
Minor
Undergraduate
B.S. in Computer Science offers the students a strong and general foundation in computer science theories and practices. Students learn how to design and implement efficient and intelligent algorithmic solutions to challenging computer science problems. They are also trained in data management, data analytics, software engineering and other core computer science concepts. Both desktop and… Read More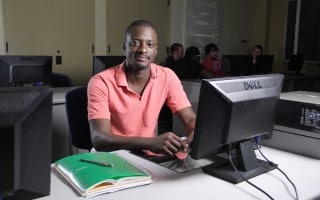 This program is jointly offered with the Department of Art and Design for students interested in developing video games and animations. Students learn how to create innovative artistic narratives and how to translate those narratives into animated productions as mobile and desktop apps. Project-based industry-like experience is the focus of this training. Learning Goals Our… Read More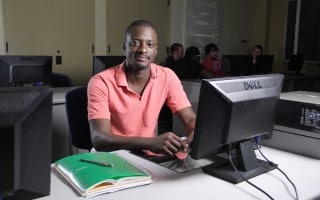 Major
Minor
Undergraduate
This program focuses on various applications of computing in industrial, manufacturing and engineering technologies, with specific emphasis on computerized simulations. Learning Goals Our graduates communicate effectively. Our graduates can make ethical decisions related to the use of technology. Our graduates demonstrate the knowledge and principles of computer operating systems, architecture and machine organization to solve… Read More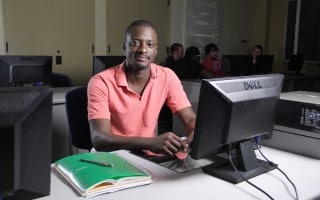 This program offers students dual and complementary expertise in cyber security and privacy. Students develop a solid theoretical foundation and receive hands-on training on how to prevent, detect, and neutralize cyber-attacks. They also learn how to determine privacy compliance and design privacy compliant systems. Exclusive content on the recent advancements in cyber security and privacy… Read More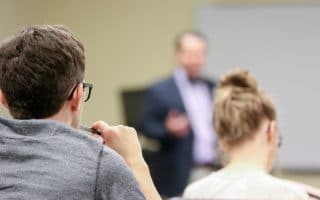 Major
Minor
Undergraduate
The criminal justice major is designed to prepare students for entry-level positions in a variety of careers as well as to enable experienced persons to expand their knowledge and improve their skills. Learning Goals Our graduates communicate effectively with a variety of audiences. Our graduates understand diversity of gender, race, social class, ethnicity, and sexuality… Read More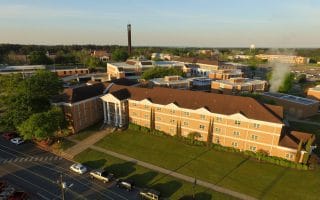 Certificate / Endorsement
Sworn law enforcement officers can receive a Criminal Justice Institute Certificate of Proficiency  in either Law Enforcement Administration or Crime Scene Investigation by attending the Criminal  Justice Institute and completing the following requirements at Southern Arkansas University: Law Enforcement Administration – 15 hours IS 1003 Introduction to Computers or CSCI 1102/1101 Introduction to Computing/Lab MATH… Read More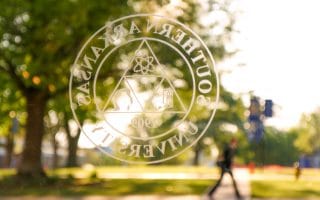 Certificate / Endorsement
Graduate
Post-master's level non-degree online licensure and certificate programs for Curriculum/Program Administrator in the following areas: Special Education Gifted and Talented Education Curriculum Specialist This program is aligned with the requirement for Arkansas Curriculum/Program Administrator license and Arkansas and ISLLC Leadership Standards. Candidates for this licensure program must hold an earned master's degree in an area… Read More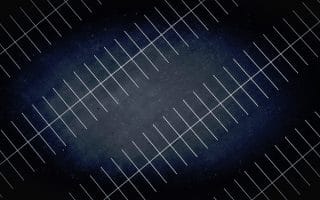 Certificate / Endorsement
To obtain an endorsement in driver education, the student must hold, or be eligible to hold, a teaching certificate and must successfully complete the courses listed.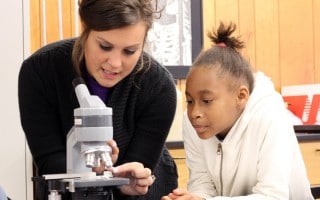 The focus in elementary education leads to a single licensure certification in elementary education. The coursework included in the Elementary Education Program presents core knowledge of the profession, combining pedagogical and theoretical content with an observational assessment. Students demonstrate a basic understanding of the teaching profession and child development, incorporating that knowledge and understanding in… Read More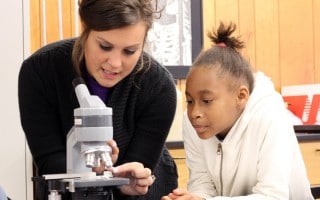 The focus in elementary education leads to a single licensure certification in early childhood. The course work included in the Early Childhood Program presents core knowledge of the profession, combining pedagogical and theoretical content with observational assessment.  Students demonstrate a basic understanding of the early childhood profession and child development, incorporating that knowledge and understanding in… Read More