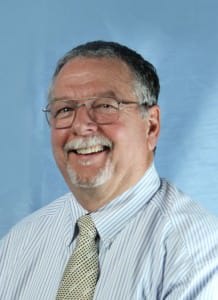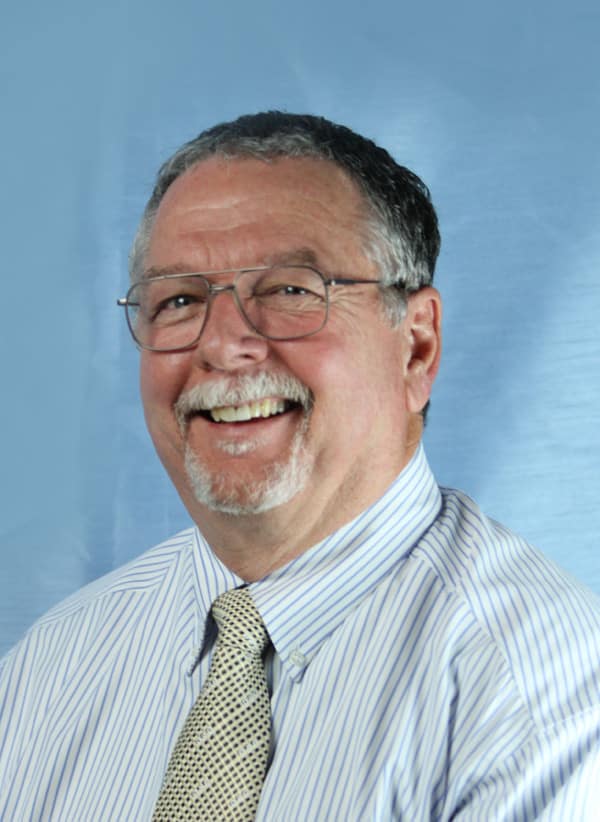 What was just a spark for the idea of teaching became significantly reinforced while Dr. George White was teaching Native Americans on Montana reservations. That passion has grown in the years since.
White shared memories of his early career that led to teaching becoming a life-long motivation.
"The reservations can be very challenging," said White. "When I officiated graduation ceremonies and saw our Native American candidates come across the stage in their native attire – the pride and tears of joy on their faces, their families whooping it up with pride. I knew then that teachers are the dream enablers. Teaching is the best profession available anywhere.
Growing up outside of Shreveport, La., White took an aptitude test in the ninth grade.
"It suggested that I would have an outdoor job working in the sciences and sports. The guidance counselor called me in and gave me a brow beating about being a role model, school leader, etc.," he said. "I was told to set a better example by taking the placement exams seriously that there was no way that career combination was possible. Twelve years later, I was teaching biology, physical science, chemistry and coaching football."
With 18 years of higher education administrative experience before coming to Southern Arkansas University, White figures the guidance counselor should have been more open-minded enough to help him plan a mechanism to achieve the goal instead of creating opposition and being judgmental. That experience made its impact.
He received a Bachelor of Science in physical education with a minor in chemistry, Master's in Science in physical education with a minor in guidance counseling and an Education Doctorate in physical education with a minor in ergonomic engineering.
White has prepared teacher educators in Montana, Tennessee, South Carolina and Mississippi and taught and coached for eight years in Louisiana.
At SAU, he teaches methods classes, supervises field experiences and facilitates learning for the online master's degree in kinesiology with emphasis on research methods, statistics and methodology.
He loves teaching and will accomplish that mission any way possible. Because of that focus, White has been a trail blazer in distance learning at SAU.
"Distance learning is an asynchronous means of interfacing with the learning environment. It is one of the tools used for information delivery that is available through a comprehensive university. All learners do not have the luxury of being able to attend classes that are scheduled at the 'regular times,'" he said. "Those learners are paying state taxes, but the message they sometimes get is that they can only access state supported public education if they come to us on our time schedule. Online education affords them the opportunity to pursue betterment through education on their time schedule."
White incorporates SAU's Blackboard to interface with off-site students and to deliver educational opportunities to those seeking betterment through education. White strives for interaction that utilizes materials over a longer time frame rather than regurgitation of fact.
"We have to be very explicit and realize that the only contact we have with the learner is the Blackboard interface.  The more simple and clear we can make it and the more alike it is to the in-class options, the less frustration the student will experience with the process, which frees up their focus for learning activities," he said.
At the beginning of the semester, White provides a precise syllabus, a course guide, a learning guide for each module and everything that is needed for the online class throughout the semester. Clear, customized communication is pivotal to, not only success in the classes, but in long-term retention of the material.
"I open each class with a personalized email that explains the navigation tools for the course," White said.
According to Kathy Cole, director of online learning at SAU, White is always willing to try new web 2.0 tools to engage students in learning.
"He frequently seeks feedback not only from students, but from colleagues and support staff," said Cole. "He strives to design and deliver an exceptional online course, which is important for an educator teaching educators. He takes his role seriously knowing that he is not only responsible for teaching subject matter content, but modeling good teaching practices during the process."
White reads, explores and borrows successful ideas where he finds them. He also learns and adapts his processes with the help of student feedback, which is generally favorable, but there are those that don't like it. White creates focus groups and uses the input to tweak the process.
"We have not discovered a better way to enhance writing skills, critical thinking and elongating the learning the process," he said.
There is a slight down side to teaching online, he said.
"What I miss about online learning is the body language," said White. "We have been taught that 70 percent of a message is delivered nonverbally. When you see a student break through on a concept and their eyes go from a 'glazed trout' look to electric excitement – you know you've been successful in getting that message through. Online, 100 percent of the message is nonverbal. As I gain experience, I'm starting to recognize the same passion and electric responses when online students get it."