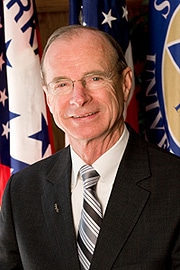 For more than a century, Southern Arkansas University (SAU) has been providing educational opportunities and impacting the lives of thousands of students.
It all began in 1909 when Mr. W. R. Cross and 46 delegates traveled to Little Rock to compete with other communities to have the Third District Agricultural School located in Magnolia. Their successful effort has produced what is now known as Southern Arkansas University. SAU is a quality regional university that also has a national and international reach.
Southern Arkansas University in Magnolia, has an enrollment of more than 3,000 students, including those from over 30 nations, and is having a tremendous impact on this region and beyond. Education is a life-changing event, which means that all of us here at SAU are making an important and long-lasting contribution through our efforts. Our graduates are spread throughout not only this great nation, but indeed the world. They are making a difference because they have been well prepared to meet the challenges of a rapidly changing future.
In joining with us in our educational mission, you can be sure that your efforts will have a positive impact on many lives.
Sincerely,

David F. Rankin, Ph.D., CFA
President
Southern Arkansas University